Looking Forward to Heat Exchanging Europe 2019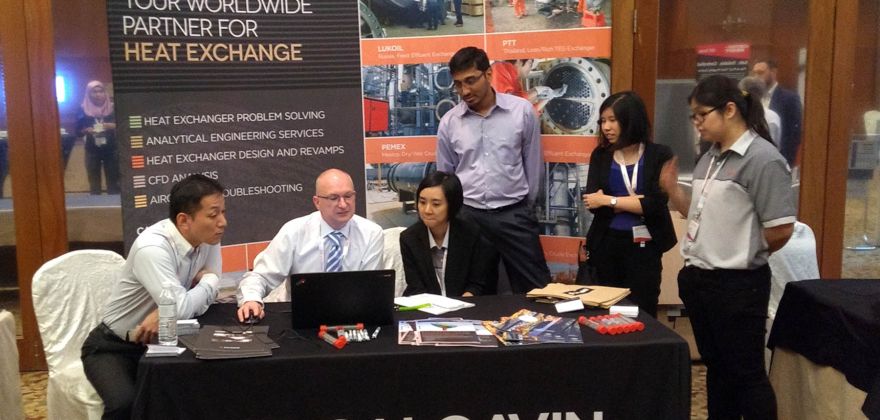 CALGAVIN® are proud to be Gold sponsors and supporters of Heat Exchange Engineering (HEE), 26th February to 1st March 2019, Prague, Czech Republic.
This event will bring together experts and peers to gain knowledge and an understanding of best practice in industrial heat exchange including the following topics: energy efficiency, operational modelling, fouling mitigation, equipment construction, cost optimisation, equipment design, process control, heat exchanger maintenance and plant improvement.
The conference has key note speeches delivered by Martin Růžička, Director of Development, Technology Efficiency Division, Unipetro and Blazo Ljubicic, Consultant, HTRI.
CALGAVIN will be participating in this event alongside many other key heat transfer companies such as HTRI, Wieland Thermal Solutions, Bronswerk, AB Sandvik Materials Technology and others.
On Tuesday 26th February a training day on Shell and Tube Heat Exchangers: Practical Application of Enhancement Technology is taking place, with involvement from CALGAVIN. For more information and to sign up to the one day workshop, please visit HEE website.
As many conferences globally, mostly academic, consist of a very small part that is heat transfer. HEE addresses this need bringing this essential topic under 'one roof'. We welcome you to join the CALGAVIN team at this important event.
Details on this event are shown here: www.heatexchangeengineering.com.
If you would like to attend and meet with CALGAVIN, please arrange a meeting with our Technical Sales Manager Tom Higley.