CALGAVIN in the Press (2018)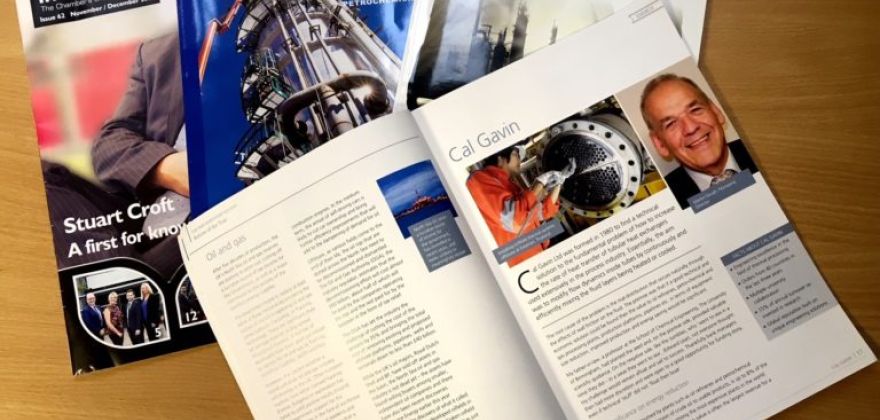 The process industry trade press regularly works with CALGAVIN® to get inciteful articles or interviews, with our engineering experts, which include detailed submissions with relevant graphs, diagrams and images explaining the key points.
These articles in the last six months have included:
"Unblocking the Bottleneck" in the March 2018 edition of Hydrocarbon Engineering, written by Peter Ellerby (Engineering Manager), which examined the challenges of vapouriser design and how to remove a common bottleneck
An interview in February 2018 by Michelle Knott of Process Engineering with Tom Higley (Technical Sales Manager) entitled "New turbulator technology provides the answer for heat exchanger challenges". This looked at current heat exchanger problems and the use of turbulators including CALGAVIN's hiTRAN® Thermal Systems technology.
A piece in the PTQ (Petroleum Technology Quarterly) Q1 2018 edition entitled "Improved economics with increased condensation", which covered the attention to the influence of heat transfer mechanisms which will promote better performance in heat exchanger operation, written by Tom Higley (Technical Sales Manager).
The 2016/2017 Parliamentary review (Energy) included an article with CALGAVIN's Managing Director Martin Gough, who explained how the company was formed, its journey to date and where it is now involved in in the heat transfer arena. Martin Gough & Viv Smith were then invited to the Houses of Parliament for a presentation, where they appeared alongside the UK Prime Minister Theresa May.
The local Coventry & Warwickshire Chamber of Commerce also featured an article about this Parliamentary Review gathering, at the Houses of Parliament, in their magazine C&W in Business.
The ADIPEC 2017 Day 1 Show Daily included an interview by the organisers with the Sales & Marketing team, "Expect CALGAVIN crew to keep their cool during ADIPEC debut" about our debut attendance at this ever-important process industry exhibition and conference in Abu Dhabi, United Arab Emirates.