CALGAVIN Primed for ACHEMA 2018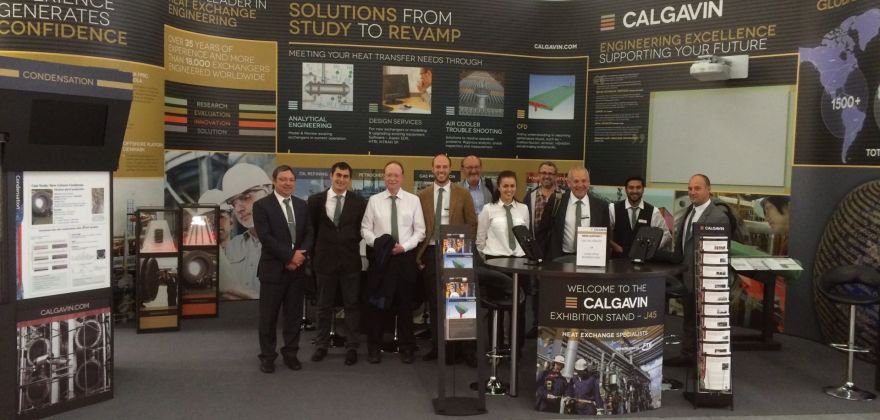 ACHEMA 2018 is entering the home stretch: On 11 June 2018, the doors of the exhibition and presentation halls will open and CALGAVIN® welcomes you to visit our stand in Hall 4.0 Stand J45. It is the world forum for chemical engineering, process engineering and biotechnology.
Around 4,000 exhibitors and 170,000 participants from more than 100 countries will turn Frankfurt once again into the global centre of the process industries.
The organisers expect that ACHEMA will benefit from the latest technologies and might even slightly surpass the numbers of former events.
The accompanying congress, featuring 800 scientific lectures and numerous guest and partner events, complements the wide range of themes of the exhibition.
CALGAVIN will be exhibiting in Hall 4, Stand J45 and welcomes your attendance.
We will be discussing in detail the following services we offer in the area of Heat Transfer enhancement.
Analytical Engineering – heat transfer solutions for performance improvement
Design Services – using software packages such as HTRI, AspenTech EDR & hiTRAN®.SP
Air cooler troubleshooting – providing solutions for problematic air coolers
CFD – Tool in identifying problematic conditions that restrict performance
We welcome the opportunity to discuss the possible benefits and support CALGAVIN can provide to your company's operations.
If you plan to attend and would like to arrange a meeting during ACHEMA please contact Tom Higley (tom.higley@calgavin.com), our Technical Sales Manager.