CALGAVIN Video Studio ready for first event!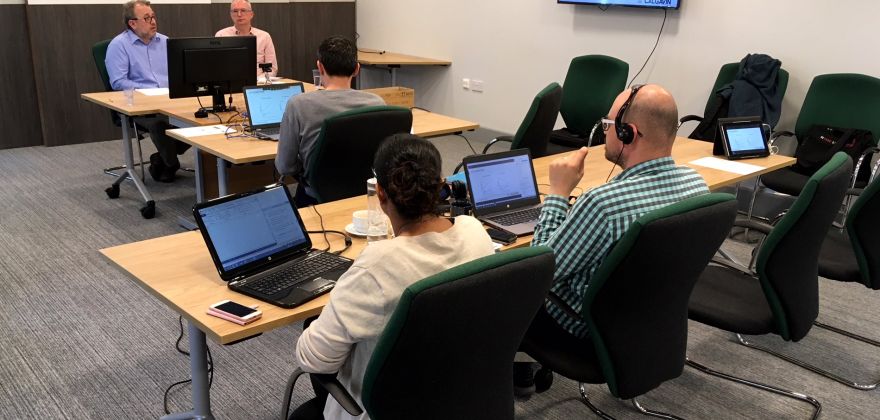 To improve the attendee experience for the latest series of webinar's on heat transfer and design subjects, CALGAVIN® has invested in technologies to allow live interactive sessions to be streamed to registered delegates over the Internet.
The first of these live interactive webinars took place on Wednesday 21st March 2018 in the new conference room at CALGAVIN's Minerva Mill based in Alcester, UK.
This was the first in a series entitled "Overcoming Challenges in Heat Exchange Design" with the first topic being "Cooling Viscous Liquids"
This was led by Ian Gibbard (Progressive Thermal Engineering) with co-hosts Chris Roberts and Peter Ellerby (CALGAVIN).
We were joined by delegates from the UK, Netherlands, Germany, South Africa, Saudi Arabia, Bulgaria, Estonia, India & Australia amongst others.
This utilised the enterprise Zoom Conferencing webinar system using a Blue Snowball OnidirectionaL/Cardioid USB microphone for sound and a Logitech C930e 1080p USB video conference camera.
This setup utilised 3 support roles to manage the host machine, as well as monitor both webinar chat and online Twitter hashtag (#viscouscooling) and feeding these to the presenters via a dedicated monitor.