Heat Exchange Engineering Conference 2019 a Success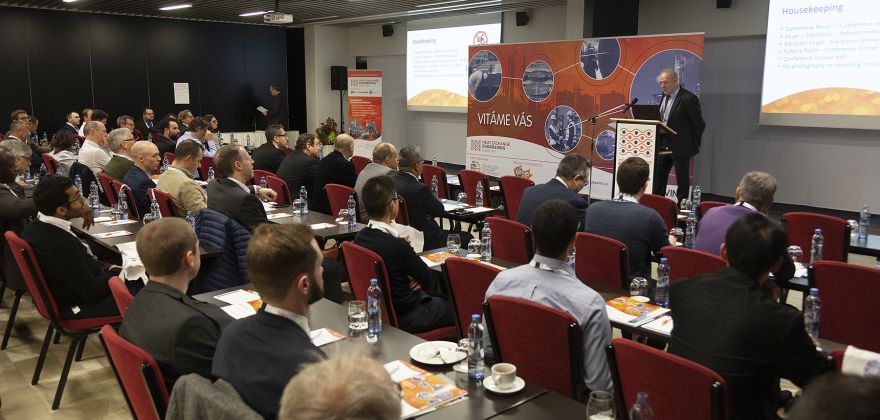 CALGAVIN® exhibited and gave presentations at the Heat Exchange Engineering (HEE) Europe 2019 Conference, organised and managed by Technology Transfer Management, took place at the end of February in Prague, Czech Republic.
The conference, which brought together process engineers from 15 countries and 42 companies, was the third of a regular series of events, with the previous ones hosted in Bahrain and Kuala Lumpur (Malaysia).
The conference and training day (preceding conference) was designed to be a specialist platform in the field of industrial heat exchange.
The theme of this conference covered the application of heat exchange technology to optimise large-scale process plants and improve their efficiency.
The industry experts on the technical advisory committee (including members from Shell, ExxonMobil, The Dow Chemical Company and Technische Universität Braunschweig) had reviewed the submitted papers to bring together a high-quality line-up of speakers and topics.
The conference was opened by Martin Gough (Director of Technology Transfer Management) who then introduced the first keynote speaker Martin Růžička, the Director of Development, Technology & Efficiency Division, Unipetrol, who presented on "Refinery challenges in the area of energy efficiency and CO2 emission reduction".
After a break, when delegates could visit and discuss questions with the industry exhibitors, the first day included technical presentations from Brembana & Rolle Spa, CALGAVIN Ltd, Technische Universität Braunschweig, Curtiss Wright – EST Group B.V., Sandvik Materials Technology and Wieland Thermal Solutions.
Then to finish the day a pre-dinner drinks reception was hosted in the exhibition area before all the delegates moved down to the Conference dinner. The dinner included entertainment from a local troupe of Czech dancers and musicians who brilliantly entertained the delegates.
Day two kicked off with an introduction from Ian Gibbard (Director of Technology Transfer Management) who then introduced the day's keynote from Blazo Ljubicic, a consultant with HTRI, who presented on "The challenges and opportunities in the design and development of heat exchangers".
This was followed by technical sessions from Shell Global Solutions International B.V. and Bronswerk Heat Transfer B.V.
Then after a refreshment break, the Questions to the Experts session was hosted by Ian Gibbard. The expert panel included Martin Růžička (Unipetrol), Mohan V Punganur (The Dow Chemical Company), Nicholas F. Urbanski (ExxonMobil) and Dr Stephan Scholl (Technische Universität Braunschweig).
The session was a lively affair with questions from a range of companies about key aspects in the heat exchange process industry.
After lunch, we listened to further technical sessions from Technopinch Integral Solutions S.A. De C.V., HTRI, and sessions about different ways of cleaning heat exchangers from Thermo-Clean Group and Angara.
The next Heat Exchange Engineering conference will be held in 2020 and CALGAVIN will again be involved.