Quick Turnaround Solves Issues at TotalEnergies Plant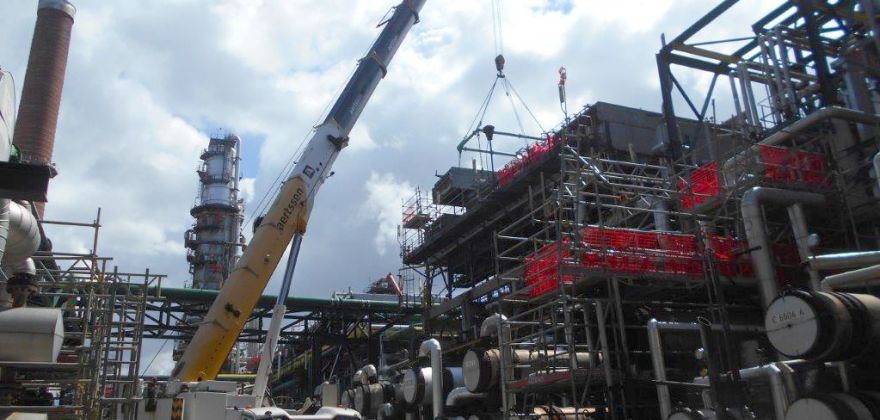 CALGAVIN worked closely with the team at TotalEnergies refinery in Antwerp, Belgium, after been contacted, to solve the reduced wax flow problem at a vacuum distillation unit, with its associated three wax benches, and meet the required duty.
This involved removing the early install of hiTRAN Thermal Systems, cleaning the tubes and then rapidly installing a new set of hiTRAN Thermal Systems inserts.
The time scale given was extremely tight, and with close co-operation with the client the job was completed in four weeks.
Due to install of new hiTRAN Thermal Systems elements and full cleaning, the wax flow rate improved by 40% at the same valve opening.
As Elger Colman (Supervisor/Co-Ordinator) at the TotalEnergies plant in Antwerp commented:
"We were assisted with all the necessary technical information to successfully dismantle the contaminated hiTRAN® on the one hand, and to install the new hiTRAN on the other hand.
Through its flexibility and extra effort, CALGAVIN delivered all the necessary hiTRAN elements to an exceptionally tight schedule. We are talking here about the hand making, and delivery of 927 pieces! We can therefore speak of a more than successful intervention.
On top of this, we were assisted with all the necessary technical information to successfully dismantle the contaminated hiTRAN on the one hand, and to install the new hiTRAN on the other hand. The whole job was done in a period of four weeks!!"