Ready to Exhibit at ADIPEC 2018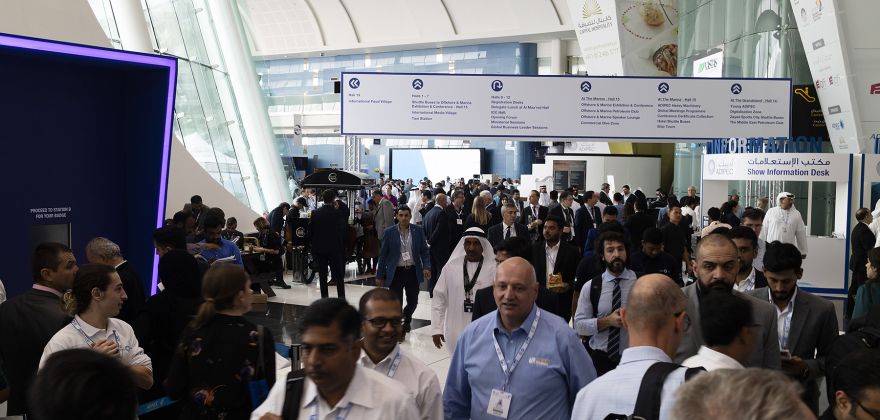 The Abu Dhabi International Petroleum Exhibition and Conference (ADIPEC) is one of the world's most influential events for the oil and gas industry, which CALGAVIN® as a leading global heat transfer consulting engineering company, will be attending on the Arab Development stand (Hall 5 Stand 5120).
After a successful attendance in 2017, In the UK pavilion, CALGAVIN is back for 2018, this time taking space on the Arab Developments stand, next to BP and close to ADNOC's stand.
"ADIPEC's guiding purpose is to be the convening power for the global industry, a platform where the industry's leading CEOs define and refine their strategic direction," said Ali Khalifa Al Shamsi, Al Yasat CEO and ADIPEC Chairman.
The conference programme sits alongside a world-class commercial exhibition and offers unrivalled one-to-one business networking opportunities, confirming ADIPEC as a deal-making hub where the industry's most influential decision makers find connections and forge partnerships that will drive future growth.
CALGAVIN will be exhibiting in Hall 5, Stand 5120 and welcomes your attendance.
We will be discussing in detail the following services we offer in the area of Heat Transfer enhancement.
Analytical Engineering - heat transfer solutions for performance improvement
Design Services - using software packages such as HTRI, AspenTech EDR & hiTRAN®.SP
Air cooler troubleshooting - providing solutions for problematic air coolers
CFD - Service identifying problematic conditions that restrict performance
We welcome the opportunity to discuss the possible benefits and support CALGAVIN can provide to your company's operations.
If you plan to attend and would like to arrange a meeting during ADIPEC please contact Tom Higley (tom.higley@calgavin.com), our Technical Sales Manager.