The twisted-tape.com Website goes Live!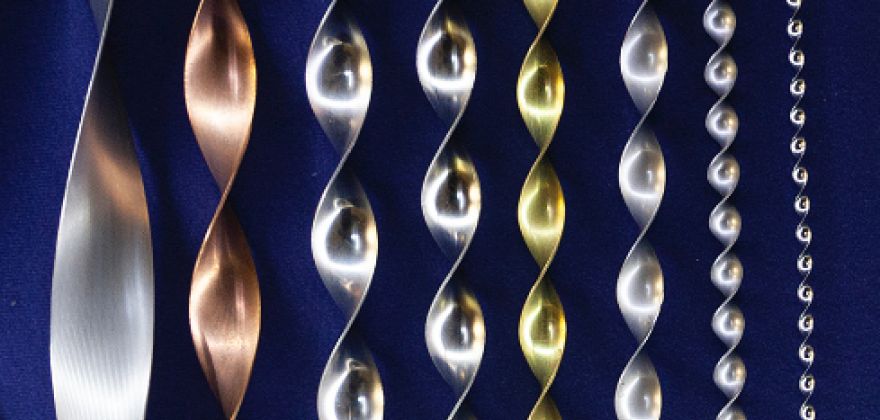 Whilst we know that twisted tapes can be readily available, the idea of creating a dedicated website to speak about the importance of correct sizing, precision fitting and choosing twisted tapes for the right application, came to mind.
As reported by more and more twisted tape users, without awareness, a simple product like a twisted tape can become a problematic issue costing time and money.
For this reason, we are very proud to announce the launch of our new website, dedicated solely to Twisted Tapes: www.twisted-tape.com
Coupled with our wide range availability of high-quality raw materials – from carbon steel, through to stainless steels or higher grades such as pure Nickel or Tantalum – we are all ready to meet your requirements. We can also cut any raw material strip to shape, using our state-of-the art laser cutting machine down to any specification – all to keep costs under control.
This website has a brand new SPEC CHECK tool, which enables you to check the feasibility of your specification and obtain a price, free of charge.
With over 40 years of experience in heat transfer solutions our team of engineers can support you with any technical challenges, advise on potential issues and offer a free of charge design check.
"It was a great and smooth experience purchasing twisted tape from CALGAVIN. Product received was properly packed and of high quality. Notable mentioned to Alex and his team which are well versed in the product technical, attentive and provide prompt response whenever we had queries."
Jonathan Har Sean Ho, Tenaga Tiub SDN BHD
To check our capabilities , why not visit us at www.twisted-tape.com and enter your twisted tape or tube dimensions in the Spec Check tool.

Join the Linkedin Twisted Tape discussion group