Event Report: UK Heat Transfer Conference 2017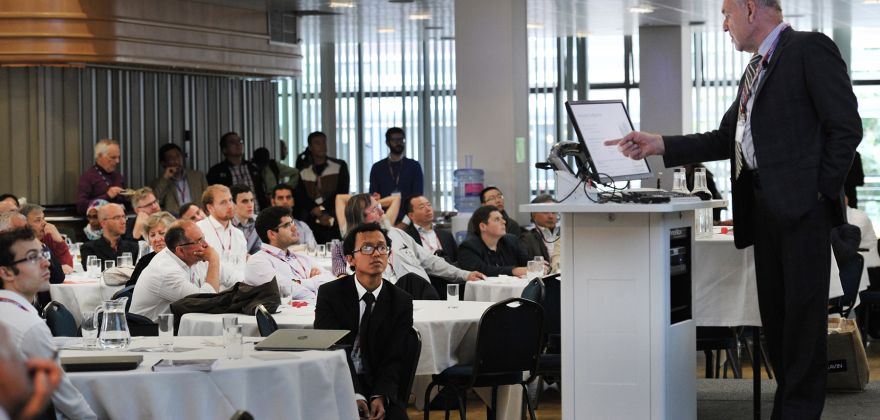 The 15th UK Heat Transfer Conference took place at Brunel University London on 4th & 5th September 2017 and included a keynote presentation from Managing Director Martin Gough on "Improving the Operational Performance of Existing Heat Exchangers used in the Hydrocarbon Processing Industries", from a paper written with the Research & Development Manager Dr -Ing Peter Droëgemüller.
The UK National Heat Transfer Conference is organised under the aegis of the UK National Heat Transfer Committee, and the committee invites researchers from both academia and industry to submit original research in the broad areas of heat transfer, fluid mechanics and thermodynamics.
CALGAVIN® had a significant presence at the conference with R&D Manager Peter Droëgemüller giving a joint paper on "Enhanced Condensation Presence of Inerts using hiTRAN® wire matrix inserts" in association with Technical University Braunschweig and ICTV.
Dr Graham Polley chaired the Single Phase Heat Transfer sessions, along with giving three presentations.
"The Engineering of Compact Exchangers to Required Dimensions"
"Design of Evaporators that Employ Internal Coils to Vaporize hazardous liquids of Sub-Atmosphere Pressures"
"Use of Fouling Models to Determine Appropriate Exchanger design and Heat Recovery Network Structure"
As Martin Gough commented after the event "CALGAVIN sees itself being successful and having strong links with universities both in the UK and abroad. The conference gave us an opportunity of networking with university contacts we know and a lot of new ones. From this networking, at least one new project is being considered".