CALGAVIN announces two new appointments in Sales & Marketing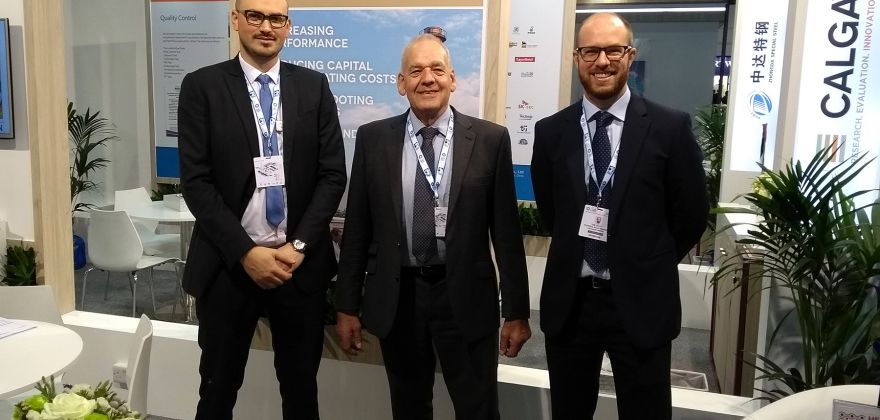 CALGAVIN®, the heat transfer enhancement specialists, today announced two new appointments in the Sales & Marketing Team, Tom Higley as Sales & Business Development Manager and Alex Codreanu as Sales Proposals Manager.
Martin Gough, founder and Managing Director at CALGAVIN says:
"As you have seen in the past, CALGAVIN has gradually been adding to its resources and planning to follow the company's quality policy. Two key policies are focussing on customer satisfaction and investing in sustainable business, of which Sales plays a vital role in achieving. It is this investment within the company that needs to be continually reviewed moving forward, adapting to the global markets (today an added importance!) and CALGAVIN's place within the product supply chain."
Tom Higley (who joined in 2010) has been promoted from within to a new role as Sales & Business Development Manager. His role will be to ensure successful business relationships are maintained with our clients, find and nurture new companies for our whole range of products and services and facilitate new product developments to expand CALGAVIN's portfolio of solutions. Overall Sales & Marketing activities will be under his remit to help the company successfully communicate and cater for all our customers effectively.
With the benefit of enhancing sales through the use of our new website, increased business efficiency with a new ERP system, better marketing intelligence through EIC membership, a wider range of products and greater efficiency at our new facility, will all require business development planning to achieve focussed sales targets.
Alex Codreanu (who joined in 2015) has also been promoted from within to a new role as Sales Proposals Manager to manage the market for the OEM customers (design & fabricators) which accounts for an important proportion of CALGAVIN's market share.
For this segment of the market, this new role will focus on researching new market intel, becoming closer with our existing customers, and growing the OEM client set. This is a must if CALGAVIN is to keep a strong foundation when diversifying elsewhere within the organisation.
Alex's passion lies with improving the company's key account management and getting the most on behalf of our customers. Quick and effective communication through their journey with CALGAVIN is key. With good customer service, loyal customers enjoy their experience when dealing with CALGAVIN as their trusted partner in business.